Welcome to Daily Philosophy!
This site is edited by Dr Andreas Matthias, philosopher. It aims to make philosophy more accessible to the public, both by providing introductory articles on the history, areas and problems of philosophy and by applying philosophical thought to everyday problems.
We publish original articles and interviews. Find a list of all articles here
Subscribe
If you'd like to subscribe, you can do so on the right side of this page and get every new post into your inbox for more comfortable reading!
Submissions
Daily Philosophy is accepting high-quality articles about everything that has to do with philosophy and its application to everyday life. Please see the submissions guide.
Advertise with Daily Philosophy!
Daily Philosophy offers highly targeted, in-text ad placement for your philosophy-related book or other media item that would be of interest to our readers. And all for the price of a cup of coffee.
Email host@ (this domain) for information on access numbers and very competitive pricing that is accessible to everyone.
Instead of wasting money on big platforms where it is hard to target the right audience for a philosophy book, DP lets advertisers choose on which pages and within which content they want to place their ads. Our audience is a narrow selection of readers specifically interested in philosophy books and other philosophy-related media.
Here is what a typical ad might look like:
Live Happier with Aristotle: Inspiration and Workbook (Daily Philosophy Guides to Happiness).
In this book, philosophy professor, founder and editor of the Daily Philosophy web magazine, Dr Andreas Matthias takes us all the way back to the ancient Greek philosopher Aristotle in the search for wisdom and guidance on how we can live better, happier and more satisfying lives today.
Get it now on Amazon! Click here!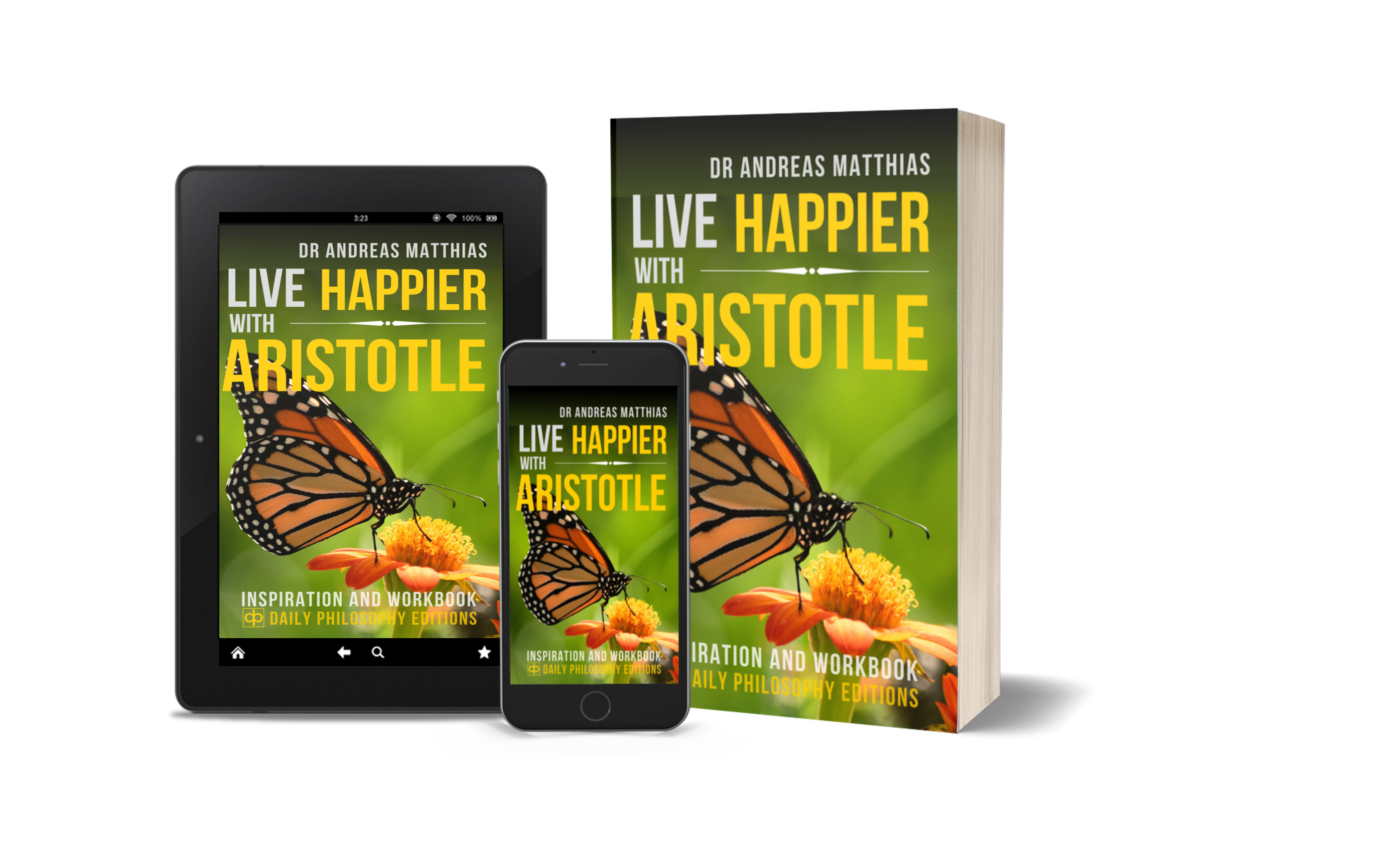 We also accept video ads that are not auto-playing and not intrusive.
We are especially happy to work with small publishers and to support self-published authors, but we'd also work with traditional publishers if the advertised products are of interest to our readers.
How to cite a Daily Philosophy article
All articles on this site have a "How to cite this article" information box close to the top of the right sidebar where they contain a citation for each article in APA format.
Authors
Find all our authors on the authors page. All guest posts can be found on the Guest Posts page.
Privacy policy
The site's Privacy Policy is here.
Licensing