August 19: Happy Birthday, Gene Roddenberry!

Creator of Star Trek and dreamer for a better world
3 minutes read
- 435 words
Gene Roddenberry, creator of Star Trek (August 19, 1921 – October 24, 1991).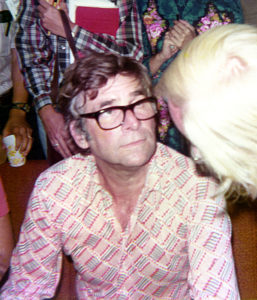 The movie man Roddenberry started out as a bomber pilot in the second World War. From there he went into civil aviation and crashed his plane a few times, which seemingly motivated him to become an airplane crash investigator. Later he left flying to become a policeman, and soon he found himself the Police Chief's speech writer. He went on to become a TV writer in parallel to his life as a police officer, until finally, in 1956, he left the force to become a full-time writer.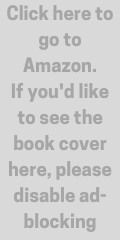 This book, The Ultimate Star Trek and Philosophy, explores many philosophical questions related to Star Trek further. If you know a Trekkie who's also interested in philosophy, then this is the present for them! (Note: affiliate link. If you buy through this link, Daily Philosophy will get a small commission at no cost to you. Thanks!)
Roddenberry was famously a supporter of multiculturalism. In real life, he was fired from a series set in 1860's Mississippi, after he discovered (and opposed) that the producers didn't want any black people on the show. Multiple of his early shows and concepts were about the coexistence and cooperation between black and white people. He was also behind the first famous interracial kiss on US television between Captain Kirk and Lieutenant Uhura on Star Trek.
From the 60s all the way to the mid-90s, what distinguished Roddenberry's Star Trek from other TV shows was its relentless optimism about the future. Mankind would unite, finally. Men would put aside their differences and work together to create a better, wiser, calmer, more enlightened world. Wars and diseases would be no more than bad memories of a distant past. Exploration would be done with a sense of wonder and respect, and wouldn't become exploitation, as it so often did in real human history. While other science fiction works of the time dealt with the ecological destruction of the planet, the rise of evil AI or interplanetary warfare, Star Trek, under Roddenberry's influence, was always a place where the an elite caste of philosophers ruled a universe that became better and better.
Especially today, where the world seems to be increasingly governed by men who are either out of their minds, or criminals, or both, Roddenberry's vision stays up there in our collective mind as a promise, a duty, a fairy tale, a lullaby: a place to dream of, a place to yearn for, a place to work towards, a place that everyone would be proud and glad to call home.