Legalising drugs

The Accented Philosophy Podcast
3 minutes read
- 434 words
To accompany this podcast, we also offer two articles on drug legalisation. Please find the first part here. Please find the second part here. A podcast and Youtube video on the topic are also freely available!
The relevant philosophy podcast with Dr Ezechiel Thibaud and Dr Andreas Matthias. Two philosophers with cute accents and their guests discuss the intricacies of modern life. Brought to you by daily-philosophy.com. Every Tuesday. Today: Should we legalise drugs?
A new podcast: Accented Philosophy
In this episode, Ezechiel and Andy discuss whether we should legalise (or de-criminalise?) the use of recreational drugs. What are the arguments in favour of and against legalising drugs? What about coffee and tobacco? And is there perhaps a value in exploring altered states of mind?
Brought to you by daily-philosophy.com.
In this podcast, with new episodes to come out every Tuesday, we will talk about philosophically relevant issues in the news, discuss philosophy with guests who do interesting things beyond the classic topics of university philosophy, and generally try to shed a bit of light on issues that are too much talked about and too little understood.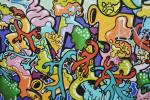 Six Reasons to Legalise Recreational Drugs
Should we legalise recreational drug use? The main arguments in favour of legalising recreational drugs are: 1. Legalising or decriminalising recreational drugs will bring in additional tax revenue. 2. Prohibition of drugs causes crime and benefits criminals. 3. Legalising drugs would allow the state to control drug quality and access. 4. Other, legal drugs are more harmful (alcohol, tobacco). 5. In a free society, people should be free to choose themselves if they want to use drugs. 6. Drugs have always been used in human societies.
Like every new endeavour, this podcast still has a few wrinkles that need ironing out and we'd be grateful if you could tell us what you thought about it in the comments. I'd also be happy to receive your proposals for future topics.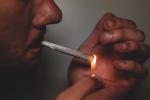 Seven Reasons to Outlaw Recreational Drugs
Should we legalise recreational drug use? The main arguments against legalising recreational drugs are: 1. The escalation argument. 2. The argument from gateway drugs. 3. The "addiction is dangerous" argument. 4. The argument that the war on drugs is effective. 5. The ethical arguments against taking drugs. 6. There is a moral obligation to take care of one's own health. 7. Drug users are not free to decide anyway.
Next up
To whom does space belong?
Don't forget to tune in next Tuesday for the third episode! Thanks for taking a chance on us and enjoy the podcast!
— Ezechiel and Andy (your Daily Philosophy hosts)