Erich Fromm on How to Be Happy

A new Daily Philosophy book
3 minutes read
- 431 words
Daily Philosophy has launched a new book, "Erich Fromm on How to Be Happy." In it, Dr Andreas Matthias takes us on a journey to the world of the Frankfurt School and Social Psychology, in search of wisdom on how we can live happier and more meaningful lives today.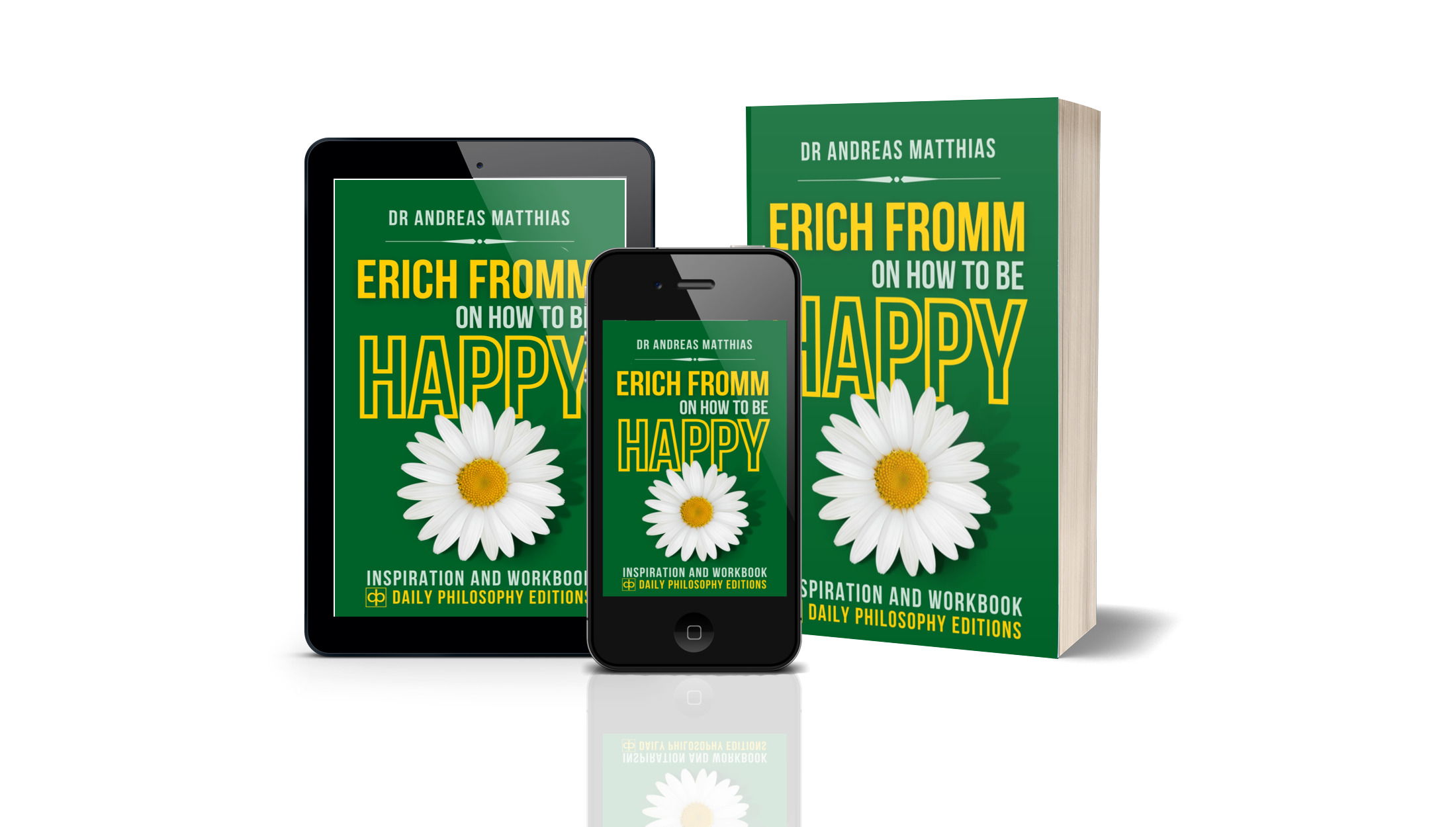 Erich Fromm on How to Be Happy
In this book, philosophy professor, founder and editor of the Daily Philosophy web magazine, Dr Andreas Matthias takes the reader on a tour, looking at how society influences our happiness. Following Erich Fromm, the Frankfurt School, Aldous Huxley and other thinkers, we go in search of wisdom and guidance on how we can live better, happier and more satisfying lives today.
In the book, the author begins with a look at Erich Fromm's life and work, and then he discusses Fromm's most prominent contributions to the philosophy of happiness:
The "escape from freedom"
The psychology of capitalism
Fromm's criticism of modern technology and technological progress
Living one's life in the states of "having" or "being"
How to develop one's skills for a happier life
Fromm's critique of consumerism and his ideal society
Eastern and Western concepts of happiness
The Art of Loving and what love means in modern society
And, finally, Marx's ideas about alienation and what we can do about it
The book not only describes abstract ideas, but, in his well-known way, the author applies these ideas to our own everyday lives.
After almost every chapter, there is a section titled "Let's try it out!", where the author invites readers to apply Fromm's concepts to their own, everyday lives. From decluttering one's house to attempting to live through a weekend without using any money, the book is filled with suggestions and ideas on how to live a more meaningful and more satisfying life today.
As opposed to thousands of shallow self-help books, Dr Matthias utilises his decades-long experience in teaching philosophy to young students to go back to the actual thoughts of the writers discussed and to make them come alive for our own world.
This book is part of a series on six classic theories of happiness: Aristotle, Erich Fromm and social psychoanalysis, Epicurean philosophy, the hermit life and Stoicism. Each book provides a unique, deep and refreshing insight into the best thoughts that millennia of philosophical wisdom have to give us.
Start your journey into a richer and more meaningful life today!
Get the book as an ebook or paperback on Amazon
More books like this
You may also wish to look at the author's other books in the same series: