Infographic: Love - History of a Concept

A graphic timeline of love from ancient Greece to now
1 minutes read
- 155 words
Infographic: Love – History of a Concept
A timeline of the concept of love, from Plato and Aristotle, through early Christianity, courtly love and Christian mysticism, to romantic love and the present.
For more details on all the mentioned theories and thinkers, please see the Daily Philosophy article on the Short History of Love .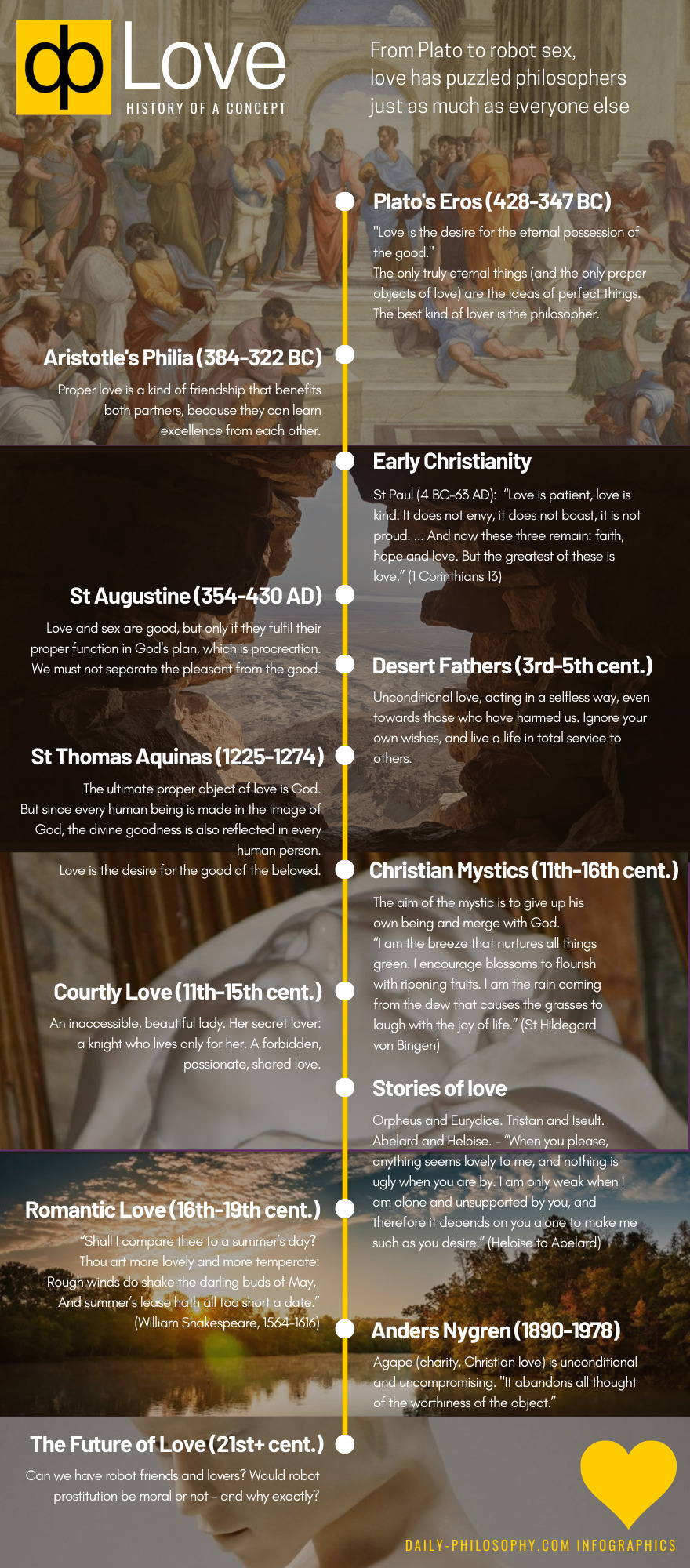 Find the full story here: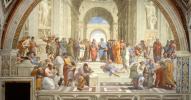 A Short History of Love
The question about the nature of love has plagued philosophers from the ancient times to today. In this mini-series of posts, we trace the history of the concept of love from Plato and Aristotle through the Christian world to the Desert Fathers of the 5th century AD. In the next post, we will discuss the medieval and romantic concepts of love.