Timeline: The Life of Aristotle

An infographic of Aristotle's life
2 minutes read
- 216 words
Aristotle's life
Here's a graphical timeline of Aristotle's life. For more detail and the story behind the man, look at our article on Aristotle's life.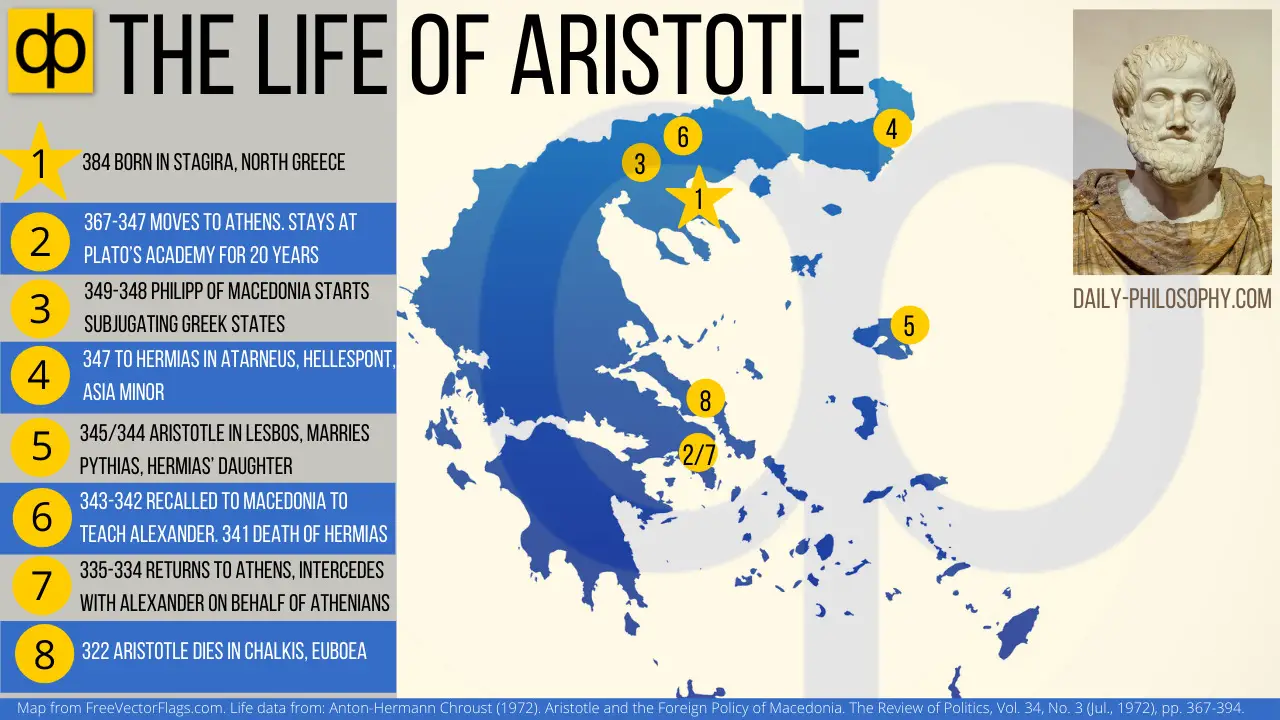 384 Born in Stagira
367-347 Aristotle moves to Athens and stays at Plato's Academy for 20 years
349-348 Philipp of Macedonia starts subjugating Greek states. Resentment of Athenians against Macedonia.
347 To Hermias in Atarneus, Hellespont, Asia Minor
345/344 Aristotle and Theophrastus travel to Lesbos. Aristotle marries Pythias, Hermias' daughter
343-342 Recall of Aristotle to Macedonia, educating Alexander. 341 Death of Hermias, possibly betrayed by Philip of Macedonia
335-334 Aristotle returns to Athens, possibly intercedes with Alexander on behalf of the Athenians, but is never liked by the Athenians.
323 Aristotle withdraws from Athens to Chalkis. 322 Aristotle dies in Chalkis, Euboea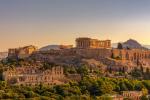 Aristotle (384-322 BC)
Aristotle (384-322 BC), born in Stageira, Greece, is one of the most influential philosophers who ever lived. He worked not only in philosophy, but also wrote dozens of books on all topics, from astronomy and biology to literary theory.
---
Aristotle's life data from Wikipedia and from: Anton-Hermann Chroust (1972). Aristotle and the Foreign Policy of Macedonia. The Review of Politics, Vol. 34, No. 3 (Jul., 1972), pp. 367-394. Online at: https://www.jstor.org/stable/1406500
Map of Greece from: https://freevectormaps.com/greece/GR-EPS-02-4001