April 26, 121 AD: Marcus Aurelius is born

Reluctant emperor of Rome, fighter and Stoic philosopher
6 minutes read
- 1218 words
Today we celebrate the birthday of Marcus Aurelius (121-180 AD), a man who always had wanted to be a scholar, but who was made emperor against his own wishes. He became one of the best emperors of Rome, and a widely-respected philosopher who still inspires us today with his sense of humility and duty.
Marcus Aurelius, reluctant Emperor of Rome
Marcus Aelius Aurelius Verus Caesar (121-180 AD), or Marcus Aurelius in short, is still one of the most famous emperors of Rome and one of the best-known Stoic philosophers. He was played beautifully by Richard Harris in the Hollywood blockbuster Gladiator (2000) – he is the old emperor who dies at the beginning of the film.
Marcus was, from an early age, attracted to the quiet, secluded and peaceful life of a philosopher, but he was thrust onto the political stage of Rome against his own desires. As a young boy of eleven, he liked to dress "as a philosopher," which, for him, meant wearing a coarse, Greek cloak and sleeping on the floor – until his mother convinced him to resume using a bed.
Part of his philosophical disposition was an extreme sense of duty, which we can still clearly see when we read his diary today: the book that is better known as "Meditations," although originally it did not have a title and was never meant to be published.
The Meditations is Marcus Aurelius' philosophical diary and one of the major texts of Stoicism. In it, Marcus describes his life of duty and his thoughts on everyday occurrences. A fascinating read that is as relevant today as it was the moment it was written.

Amazon affiliate link. If you buy through this link, Daily Philosophy will get a small commission at no cost to you. Thanks!
Marcus, a Stoic through and through, believed that being placed into a position of power came with responsibilities that one had to take seriously. Stoicism, generally, is based on the idea that the wise man must do what is in his power to do in order to improve the world, while he should not worry about the things that he cannot influence. Being the Emperor of Rome at that time meant that there was little one could not influence – and so the young Marcus Aurelius felt the enormous weight of this responsibility throughout his life.
Faithful to his beliefs, he let political calculus dictate whom he would marry, when and where he would fight and how he would live his whole life in the service of his country. When he was asked to move into the imperial palace, he struggled to convince himself to do it.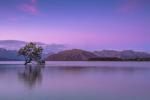 What Is a Stoic Person?
A Stoic is an adherent of Stoicism, an ancient Greek and Roman philosophy of life. Stoics thought that, in order to be happy, we must learn to distinguish between what we can control and what we cannot.
"Where life is possible," he told himself, "it is also possible to live the right life. Life is possible in a palace, so it is possible to live the right life in a palace" (Meditations 5.16).
Throughout much of his life, Marcus was accompanied and given strength by his relationships to his teachers and friends, most of all his Latin teacher Fronto, who was also Marcus' lover, as we know from the letters they wrote to each other.
When Marcus ascended to the imperial throne of Rome in 161 AD, he had to overcome his doubts – but he made it clearly known that he only consented to the post because it was his duty. He also immediately asked for a second emperor to be appointed alongside himself. His reign became the first time that Rome had two emperors at the same time.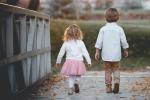 The Stoic View of the Self
For the Stoics, everything that happens to us seems to have a special significance that the same event wouldn't have if it happened to someone else.
Despite nominally sharing the power, it was always clear that Marcus was the elder and the "real" emperor, and he took the job very seriously. His reign was difficult – the young emperor had to fight floods, pandemics, rebellions and wars almost constantly, never finding time for a day off. The evenings, instead of resting, he worked on legal cases. It was a matter of long debate (that is documented in his letters to Fronto) when he finally managed to get four full days off to relax from the constant, overwhelming work.
While on these campaigns, he retreated in the evenings to his tent to jot down notes to himself. 

Marcus was never a particularly strong or healthy man, but he didn't let this stop him from leading many military campaigns against the barbarian tribes in what is today Central Europe. While on these campaigns, he retreated in the evenings to his tent to jot down notes to himself – what later became the diary we know as "Meditations," or, as the much better Greek title goes, "Notes to myself."
Marcus Aurelius died in March 180 AD in a place that is today in Serbia. He was succeeded by his son Commodus, who was probably not quite as bad as he's portrayed in Gladiator – but he was still, as commentators agree, a pretty bad emperor: erratic, selfish, dangerous.
But all this does not matter any more. The glory of Rome is long gone, and its affairs are not ours. What remains is the diary of a reluctant soldier-king, who'd have preferred to become a scholar, and who was forced by his sense of duty to live a life that he didn't want.
He left us his notes of this lifelong struggle to do what he thought right in the face of overwhelming odds. His "Meditations" are today as readable and relevant as they have been all through the past two thousand years – as the testimony of a man who managed to overcome his ego and to teach countless generations the true meaning of wisdom, humility, courage and duty.
Happy Birthday, Marcus Aurelius!
◊ ◊ ◊
If, after reading this, you're in the mood for some ancient Rome, here is the fabulous movie Gladiator (2000) in an extended edition. In the beginning, we meet Marcus Aurelius, played by Dumbledore actor Richard Harris!

Amazon affiliate link. If you buy through this link, Daily Philosophy will get a small commission at no cost to you. Thanks!