Monism and Dualism in the Mind-Body Problem
19 minutes read
- 4031 words
The mind-body problem concerns the relationship between the mind (often associated with consciousness and subjective experience) and the body (often identified with the physical brain). Two major philosophical views on this problem are monism and dualism.
Overview
Dualism
Origins: Often associated with René Descartes, but also going back further, to Plato.

Main Claim: The mind and body are two distinct types of things.

Forms:

Substance Dualism: Proposes that the mind and body are two different kinds of substances altogether. The mind is non-physical, while the body (including the brain) is physical.
Property Dualism: Proposes that there is only one type of substance (typically physical), but it can have two types of properties: mental and physical.
Challenges: Explaining how the non-physical mind can causally interact with the physical body (e.g., how can a decision, seemingly made by our immaterial thoughts, cause a physical arm to raise?).
Monism
Origins: Various forms of monism have ancient roots (notably with the Greek pre-Socratic philosopher Parmenides), but as a response to dualism, it's particularly pertinent from the early modern period onwards (i.e., after Descartes).

Main Claim: There is only one fundamental substance or reality underpinning both the mind and the body.

Forms:

Materialism (or Physicalism): Everything, including the mind, is physical. Mental states are identified with physical brain states.

Idealism: Everything, including what we think of as physical matter, is ultimately a form of consciousness or mental existence.

Neutral Monism: Both the mind and body are composed of a substance which is itself neither purely physical nor purely mental.

Challenges: For materialists, it's explaining how subjective experiences (qualia) arise from physical processes. For idealists, it's accounting for the apparent objectivity and shared nature of the physical world. For neutral monism, it is defining the neutral "thing" that underlies simultaneously the mental and the physical.
The debate between these views raises deep questions about the nature of reality, consciousness, and how our subjective experiences relate to the objective world. Over the years, the discussion has been enriched by insights from neuroscience, psychology, physics, and other disciplines, but the fundamental philosophical problem remains unsolved and continues to be a topic of rigorous debate and discussion.
Substance Dualism
What Is Substance Dualism?
Substance dualism is a central viewpoint in the philosophical debate surrounding the mind-body problem, rooted in the foundational ideas of thinkers like René Descartes. This perspective posits that there are two fundamentally distinct kinds of substances that make up reality: the mental and the physical. According to substance dualism, the mind is not merely a product of physical processes; instead, it exists as a separate, non-physical entity. This separation allows for a clear distinction between the mental experiences that are qualitative, subjective, and conscious, and the physical processes that are quantifiable and observable.
There are two fundamentally distinct kinds of substances that make up reality: the mental and the physical. 

Substance dualism attempts to preserve the unique characteristics of mental phenomena, ensuring they are not reduced or equated merely to the operations of the physical brain.
One of the significant strengths of substance dualism is its alignment with our intuitive self-conception. It captures the deeply held belief many have about possessing an inner, conscious life distinct from the material body. The dualistic framework also offers a platform to discuss attributes like free will, personal identity, and the nature of consciousness in ways that are not constrained by the physical laws governing bodies. By positing the mind as a distinct substance, substance dualism provides a structured way to approach the inherent differences between personal subjective experiences and objective bodily functions, granting each its due importance in the broader understanding of human existence.
Challenges to Substance Dualism
Substance dualism, while influential, faces several significant challenges in addressing the mind-body problem:
Interaction Problem: Perhaps the most famous objection to substance dualism is the issue of interaction. If the mind and body are fundamentally different kinds of substances, as substance dualism claims, then how do they interact? How can a non-physical mind cause physical actions in the body, such as moving one's arm? And how can physical processes in the brain lead to non-physical mental experiences? Descartes himself struggled with this issue, suggesting the pineal gland in the brain as the point of interaction, but this proposal is widely regarded as unsatisfactory.

Ockham's Razor: This philosophical principle suggests that one should not posit more entities or types of entities than are necessary to explain the phenomena in question. Critics of substance dualism argue that we can explain all observed phenomena only by positing physical substances (i.e., the brain). If this is the case, then positing an additional, non-physical mental substance is unnecessary and violates the principle of Ockham's Razor.

Empirical Challenges: With the rise of neuroscience and our increasing understanding of the brain, many of the functions previously attributed to the mind (as a separate substance) are now understood in terms of brain processes. For instance, specific thoughts, feelings, and decisions can often be correlated with activity in certain brain regions. This raises the question: if mental processes can be fully explained by brain processes, is there a need for a separate mental substance?

Unity of Consciousness: Our conscious experience feels unified. However, if mental substances are distinct from the physical brain, how do they account for this unity, especially given that the brain itself is divided (e.g., into two hemispheres)?

Evolutionary Challenges: If mental substances are entirely distinct from physical substances, how did they originate? Evolution provides a mechanism for the development and complexity of physical organisms, but it's less clear how a completely non-physical substance would emerge and evolve.

Issues of Identity and Persistence: If our mental substance is distinct from our physical bodies, what ensures its continuity and identity over time? Given that our bodies and brains are in a state of constant change, what grounds the persistence of the self?
While substance dualism offers an intuitive perspective on the distinction between the mental and the physical, these challenges underscore the complexities involved in understanding the relationship between the mind and body.
Property Dualism
What Is Property Dualism?
Property dualism attempts to offer a nuanced approach to the mind-body problem by positing that while there may be only one kind of substance, namely physical, there exist two distinct types of properties: physical properties and mental properties. This perspective is seen as a middle ground between strict physicalism or some forms of materialism and the two-substance claim of substance dualism.
While there may be only one kind of substance, namely physical, there exist two distinct types of properties: physical properties and mental properties. 

A putative strength of property dualism is its ability to acknowledge the distinctiveness of mental experiences without having to posit an entirely separate non-physical substance. It accepts the empirical evidence that links brain states with mental states but also asserts that mental states cannot be reduced entirely to just physical processes. By doing so, property dualism can potentially account for the qualitative aspects of consciousness — the "what it's like" experience of being — that many feel are left unaddressed by strictly physicalist accounts. Moreover, property dualism sidesteps the interaction problem that challenges substance dualism, as there's no need to explain how two distinct substances interact; instead, the focus is on how physical substances can possess both physical and mental properties. This approach offers a framework that respects the rich texture of our inner experiences while remaining anchored in a physicalist understanding of the world.
Challenges to Property Dualism
Property dualism, while presenting a promising compromise between materialism and substance dualism, faces several challenges in addressing the mind-body problem:
Reductive Temptation: One of the main criticisms is how to maintain the distinction between mental and physical properties in a substantive way. If mental properties are genuinely non-physical, how can they emerge from or supervene upon physical substrates? The challenge is to explain this relationship without sliding into a form of reductive physicalism, where mental states are nothing but physical states.

Causal Overdetermination: If both mental and physical properties can have causal powers, this leads to the challenge of causal overdetermination. That is, when a physical event causes another event, is it the physical property, the mental property, or both that are causally effective? If it's both, then it seems there's a redundant causation. If it's just one, then either mental causation is sidelined (raising questions about its efficacy) or physical causation is bypassed (which contradicts much of our empirical knowledge).

Explanatory Gap: Even if one accepts that there are both physical and mental properties, property dualism is often said to not bridge the explanatory gap of why and how particular physical states should give rise to particular conscious experiences. Why should a certain neural configuration lead to the experience of "red" rather than "blue," or any experience at all?

Nomological Danglers: This challenge, presented by philosopher J.J.C. Smart, suggests that if mental properties are not reducible to physical properties, they become "nomological danglers." That is, they dangle outside the physicalist's net of scientific laws, failing to fit into our broader scientific understanding of the world.
In essence, while property dualism offers a way to prioritize the reality and uniqueness of mental experiences within a predominantly physical world, it also grapples with the challenge of delineating the relationship between the mental and physical in a manner that is both conceptually clear and empirically grounded.
Materialism/Physicalism
What Is Materialism or Physicalism?
Materialism (or physicalism — we won't distinguish the two in this brief overview article) in relation to the mind-body problem posits that everything, including mental phenomena, can be fully explained in terms of physical processes or properties. It suggests that the universe is entirely made of matter and energy, and that even the complex experiences of thoughts, emotions, and consciousness have physical underpinnings, typically associated with the brain's functioning.
The universe is entirely made of matter and energy, and that even our complex experiences have physical underpinnings. 

One of the primary strengths of materialism is its empirical foundation and compatibility with the natural sciences. As neuroscience and related fields have advanced, researchers have identified numerous correlations between brain activity and mental states, bolstering the claim that the mind is a product of physical processes in the brain. This perspective offers a unified view of the world, asserting that there's no need to invoke non-physical substances or properties to explain the nature of consciousness and mental experiences. Materialism streamlines our understanding of the universe, placing the mind within the realm of physical things that can be studied, measured, and understood using the tools and techniques of science. It offers a parsimonious approach to the mind-body problem, aligning with the successes of modern empirical research and the broader scientific worldview. Of course, the issue with parsimony is always whether one is being too parsimonious and thus failing adequately to account for the phenomena in question.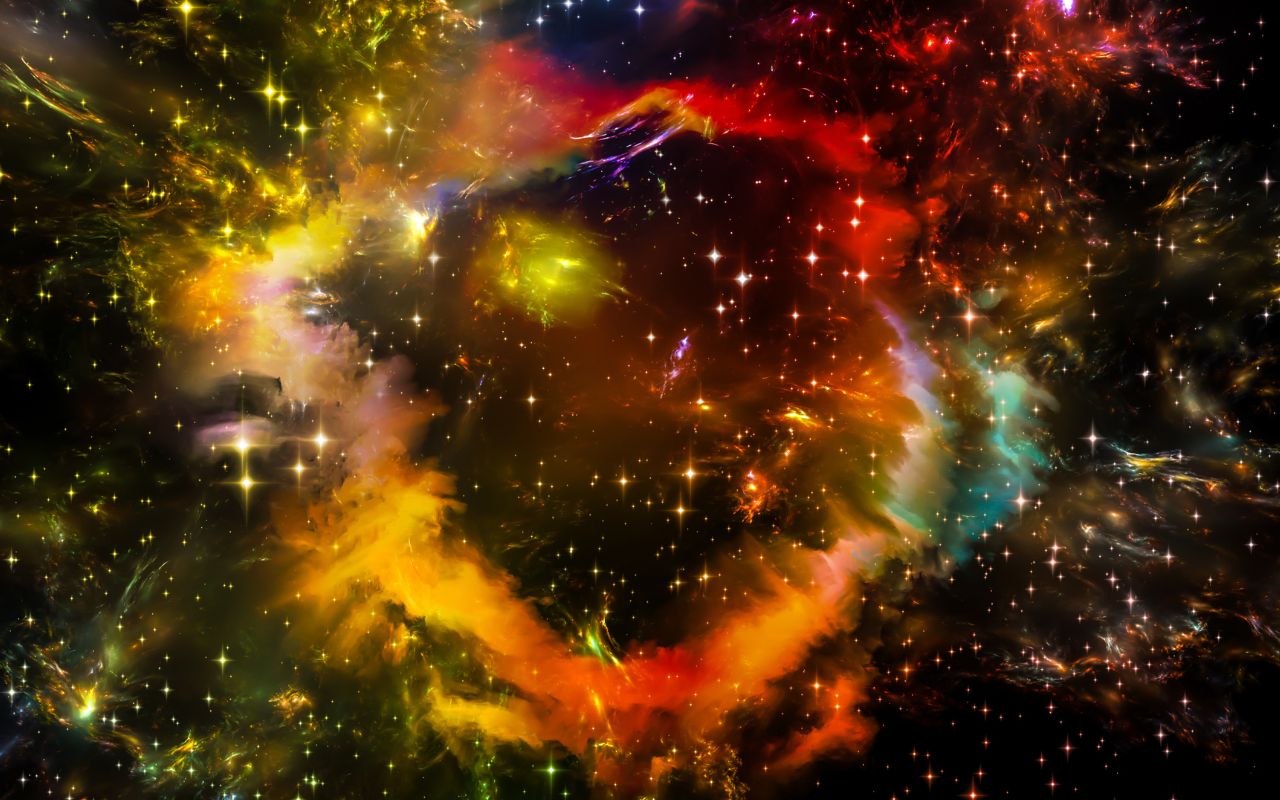 Challenges to Materialism/Physicalism
Materialism (or physicalism), while prominent and influential, faces several challenges in addressing the mind-body problem:
The Qualia Problem (or the Problem of Subjective Experience): One of the most frequently cited challenges is the difficulty of explaining qualitative, subjective experiences — often termed "qualia." For instance, while we can describe the physical processes that occur when one sees the color red or tastes chocolate, it's less clear how to explain the subjective experience of "redness" or the particular taste of chocolate. These subjective experiences seem to elude a purely physical description.

The Hard Problem of Consciousness: Closely related to the qualia problem, philosopher David Chalmers coined the term "hard problem" to contrast with the "easy problems" of consciousness (like explaining behavioral and cognitive functions). The hard problem concerns why and how physical processes in the brain give rise to conscious experience. While materialism can describe correlations between brain states and mental states, it struggles to explain why and how these physical states produce consciousness.

The Intentionality Problem: Another challenge is explaining intentionality — the capacity of our thoughts to be about or represent things, properties, and states of affairs. It's not clear how a physical state, like a particular configuration of neurons firing, can be "about" something else, like a unicorn or the Eiffel Tower.

Over-reductionism: Critics argue that materialism might be guilty of an overly reductionist view, trying to reduce rich mental phenomena to mere neural firings or chemical reactions. This reduction, some claim, misses the essence of mental states and could be seen as leaving out a significant aspect of our understanding of consciousness.

The Problem of Nonreductive Physicalism: Some materialists suggest that while mental states are rooted in physical states, they are not reducible to them (nonreductive physicalism). However, this stance leads to its own challenges, such as explaining how these nonreducible mental states can have causal powers in a physical world.
While materialism offers a straightforward and scientifically harmonious approach to the mind-body problem, these challenges underscore the complexity of the issue and the ongoing debate surrounding the nature of consciousness and its relation to the physical world.
Idealism
What Is Idealism?
Idealism approaches the mind-body problem by positing that the ultimate nature of reality is mental or consciousness-based. Rather than trying to reconcile two fundamentally different substances or entities — mind and matter — idealism proposes that what we perceive as "physical" or "material" is a manifestation, construction, or by-product of the mind. This perspective reframes the apparent chasm between mental and physical phenomena. If everything is fundamentally mental, then the difficult task of explaining how non-mental matter gives rise to conscious experience is sidestepped. Instead, the challenge becomes one of understanding the varied manifestations of the mental.
The ultimate nature of reality is mental or consciousness-based. 

Idealism posits that minds have direct access to reality because reality is essentially mental. This stands in contrast to materialism or dualism, where our mental perceptions might be seen as mere representations or interpretations of an external, physical world. In idealism, the mental experiences are not just representations; they are part and parcel of the foundational fabric of reality. This perspective can also accommodate the richness and immediacy of subjective experiences (qualia) because it doesn't need to translate them into a separate, objective physical reality.
Idealism is consistent with certain interpretations of quantum mechanics, where the observer plays a crucial role in determining physical outcomes. Additionally, by emphasizing consciousness as primary, idealism gives an ontological status to our direct experiences and subjective realities, which are often the most immediate and certain aspects of our knowledge. In essence, idealism leverages the seemingly undeniable certainty of conscious experience as a foundational building block for understanding the nature of reality.
Challenges to Idealism
Idealism, while presenting an intriguing resolution to the mind-body problem by positing the mental as foundational, faces its own set of challenges:
Empirical Counter-evidence: Our modern scientific understanding, based largely on physicalism, has been remarkably successful in explaining a wide array of phenomena, from the functioning of cells to the mechanics of galaxies. The brain's intricate workings and their correlation with mental states, as revealed through neuroscientific research, seem to support a physical substrate for consciousness. Idealism has to account for why such a detailed physical story, seemingly independent of conscious agents, exists if the ultimate nature of reality is mental.

Objectivity of the External World: Idealism often grapples with the problem of explaining the apparent objectivity and consistency of the physical world. If reality is fundamentally mental, why do we all seem to share a consistent external world? Why doesn't the world change according to our individual whims or beliefs?

Multiple Minds Problem: Unlike a single, unified physical reality, idealism has to account for the multiplicity of minds. How do separate conscious entities interact within an idealistic framework? How does one mind's perception relate to or affect another's?

Explaining Physical Regularities: The physical world operates according to consistent laws and regularities (e.g., laws of physics). Idealism needs to explain why these regularities exist if the foundational layer of reality is consciousness, which is often considered to be fluid and non-deterministic.

Varieties of Experience: Different organisms have vastly different experiences of the world. A bat's echolocation-based perception or an octopus's distributed nervous system presents a radically different "reality" than human experience. Idealism needs to reconcile how these varied mental experiences correspond to a consistent external world.

The Existence of Non-conscious Things: If the essence of reality is consciousness or mind, idealism must address the status of seemingly non-conscious entities like rocks or molecules. While some versions of idealism might appeal to panpsychism (where even elementary particles have proto-consciousness), this can be seen as an even more radical departure from common-sense intuitions.
While idealism offers a provocative solution to the mind-body problem by shifting the foundation of reality to the mental, it requires a restructuring of many of our empirical and intuitive understandings of the world. Its defenders must address these challenges to provide a robust alternative to more mainstream philosophical and scientific views.
Neutral Monism
What Is Neutral Monism?
Neutral Monism as a philosophical position proposes a resolution to the mind-body problem by suggesting that the mental and the physical are two aspects of, or are reducible to, a more fundamental substance or reality which is itself "neutral," meaning neither specifically mental nor specifically physical. This underlying reality doesn't have the distinct characteristics of mind or matter exclusively but can give rise to both mental and physical properties.
The mental and the physical are two aspects of … a more fundamental substance or reality which is itself neither specifically mental nor specifically physical. 

Historically, Neutral Monism has been associated with thinkers like Bertrand Russell and William James. Russell, for instance, believed that the brain, with its physical processes, and the mind, with its experiences, could both be understood in terms of a more basic structure, which he sometimes referred to as "events" or "sensibilia." The appeal of this approach is that it avoids the hard dualistic split between mind and body by positing a more fundamental category from which both arise. Thus, it aims to sidestep the challenges of explaining how something purely mental can interact with something purely physical. Instead, both mind and body are manifestations of this neutral ground.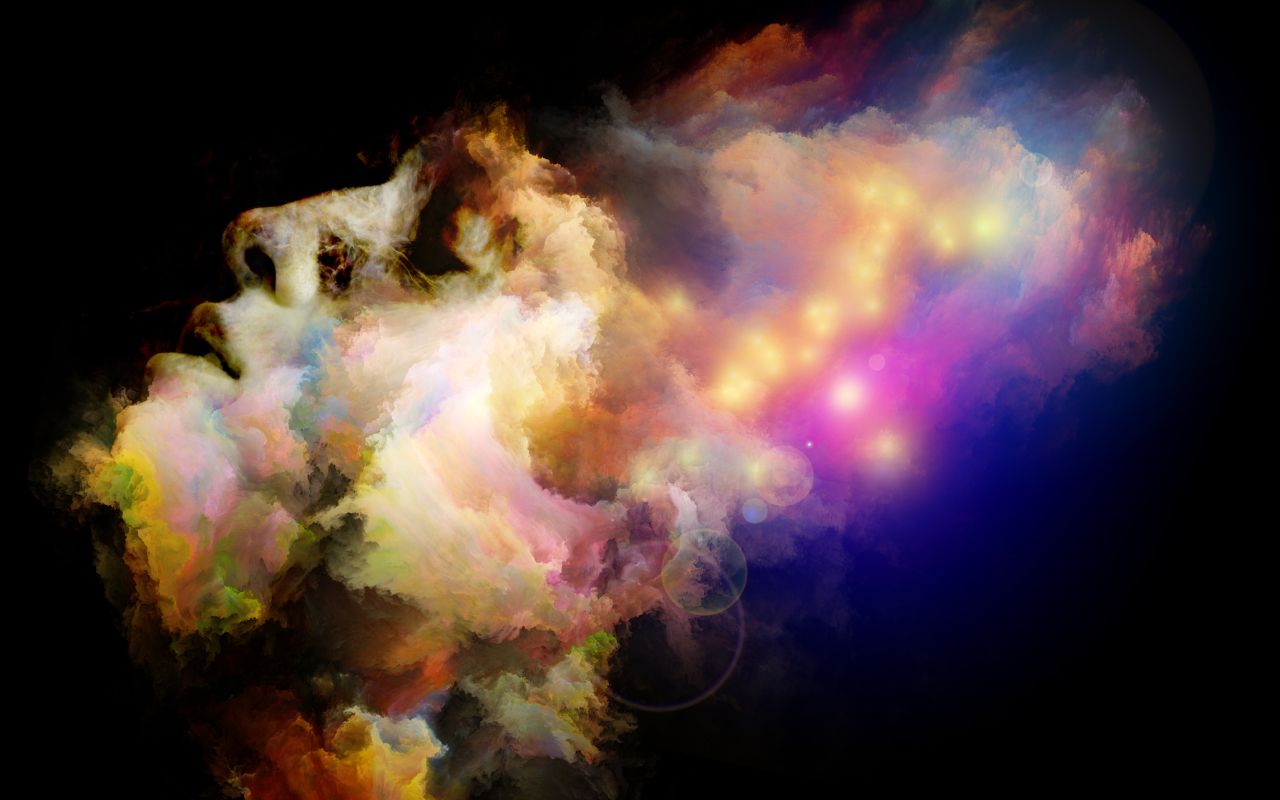 Challenges to Neutral Monism
Neutral monism, while offering an intriguing perspective on the mind-body problem, faces several challenges and criticisms:
Vagueness of the Neutral Entity: One of the primary challenges to neutral monism is defining and explaining the nature of the "neutral" substance or entity that underlies both mental and physical phenomena. Critics argue that without a clear understanding or empirical evidence of this neutral base, the theory remains as speculative as the dualistic positions it aims to replace.

Explanation of Emergence: Even if one accepts the existence of a neutral entity, the theory must account for how distinctly mental and physical properties emerge from it. Merely positing a neutral substrate does not, by itself, explain the relationship between this substrate and the mind and body phenomena.

Identity and Persistence: If both mental and physical phenomena are reducible to the same neutral elements, it becomes challenging to explain the persistence of personal identity over time and the clear distinctions we experience between mental and physical events.

Physicalism's Success: With the advent of neuroscience and the increasing ability of science to explain mental phenomena in terms of brain activity, some argue that a purely physicalist explanation is sufficient, making neutral monism unnecessary. The success of physicalist explanations can be seen as a challenge to neutral monism's premise.

Intuitive Appeal of Dualism: For many, the intuitive distinction between mental experiences (like feelings and beliefs) and physical entities remains powerful. Neutral monism, in attempting to reconcile these two, might be seen as neglecting the intuitive weight of our subjective experiences.

Epistemological Concerns: The way we come to know or understand mental events (introspection, for instance) seems fundamentally different from how we understand physical events (through external observation). Critics argue that neutral monism doesn't adequately address this epistemological difference.

Incomplete Solution: Some critics feel that neutral monism merely relocates the problem. Instead of wrestling directly with how the mental and physical interact, the debate shifts to how both emerge from a neutral base. This reframing might not offer a genuine solution to the mind-body problem but instead present a different set of challenges.
Although neutral monism is not without its challenges, as with many philosophical positions, it spurs further inquiry and debate on the nature of consciousness and reality.
Conclusion
With the mind-body problem, should you side with monism or dualism? Within dualism, should you go with substance or property dualism? Within monism, should you go with materialist, idealist, or neutral monism? Are there still other dualistic or monistic options that you should consider? As it is, we have not given all the dualistic or monistic options (e.g., we left out Leibnizian parallelist dualism or Whiteheadian panpsychist monism). But in a brief overview article like this, we've covered the main positions, and they give a good sense of the strengths and weaknesses that these positions face.
So, what should you decide? As the philosopher William James pointed out, in philosophy the positions one espouses are often a matter of one's temperament, which is to say, which positions one finds congenial and which line up with one's presuppositions and predispositions. It's a point that has been made about evidence, namely, what counts as evidence is not something that evidence can decide. Thus what seems like a knock down argument to some can seem utterly without force to others. This is not to advocate epistemic relativism. But it is simply to admit that deep perennial problems like the mind-body problem are not going to admit an easy or universally accepted conclusion.
Thus what seems like a knock down argument to some can seem utterly without force to others. 

John Searle is as eminent a philosopher of mind as our age has produced. He is famous for his critique of artificial general intelligence through his Chinese room example, in which a rule-based approach to translation from English into Chinese is effected without any understanding of English or Chinese. In his public lectures addressing the mind-body problem, Searle will state that he is a materialist/physicalist. So it would seem that he takes the monistic side in the mind-body debate. But then he will point out that we have free will. As he'll put, "I tell my arm to move up, and the damn thing does it." Searle cannot get around what he takes to be the reality of free will, a free will he deems to be incompatible with his materialism (which for him at best gives you a soft determinism and no actual free will).
Searle will thus live with a paradox. He is forced on the basis of his materialism to side with monism. And yet he feels the deep pull to some form of dualism. We see this pull in different directions in the strengths of and challenges facing all the positions considered in this article. There are no easy answers here. The best you can do is inform yourself and try to come to a considered judgment for yourself.
Further Reading
To that end, we would recommend a recent anthology on the mind-body problem, edited by Angus Menuge, Brian Krouse, and Robert Marks titled Minding the Brain: Models of the Mind, Information, and Empirical Science (Seattle: DI Press, 2023).
◊ ◊ ◊
James A. Barham, PhD, is a Texas-born historian and philosopher of science. He received his BA in classics from the University of Texas at Austin, his MA in history of science from Harvard University, and his PhD in history and philosophy of science from the University of Notre Dame.
While at Harvard, he was a Sheldon Traveling Fellow at the University of Athens and a Visiting Fellow at the Byzantine Institute of the Serbian Academy of Arts and Sciences in Belgrade. Barham conducts research on the conceptual foundations of biology. He has published papers in a number of scholarly journals, including BioSystems, Rivista di Biologia, and Studies in History and Philosophy of Biological and Biomedical Sciences. He currently serves as Academic Influence's Vice President and Academic Editor.
James Barham on Daily Philosophy: