One Year, Six Ways: A Philosophical Experiment
11 minutes read
- 2267 words
Daily Philosophy has the idea for this year's resolution: live your life like a philosopher. Six classic philosophies of life, each lived for two months, with multiple weekly emails to keep you informed, entertained and engaged on your journey. Come along to the One Year, Six Ways project!
The problem with new year resolutions
It's that time of year again, where everyone goes and makes their resolutions. Fewer sweets in the new year. More exercise. Less TV. More carrots and kale smoothies.
Many resolutions stay on this level: small, practical changes that are born mostly out of guilt, because we're not behaving as we know we should. Most of these resolutions soon are forgotten and fall by the wayside. Come March, we'll all be back to eating sweets, watching TV, and steering clear of kale smoothies and excessive sweating.
But does it have to be like that?
A different way would be to look for
changes in our own thinking,
in the way we perceive and confront life and its challenges. 

This has the advantage that, at least initially, it can be a totally private project: our inner exploration of how life could be and feel different. Such an exploration of one's inner spaces does not require others to agree with us, to cooperate, or to change their ways. And therefore, it is much more likely to succeed. It will create in us a lasting change, a knowledge and a feeling of a different life, a life better lived, a memory that we can tap into for the rest of our days.
The philosophical new year resolution
So what would a philosophical new year resolution look like?
For millennia, humanity's greatest minds have thought about how we can improve our lives. How we can live more happily and meaningfully, how we can feel that our lives have purpose and value, how we can best deal with adversity, bad luck, depression and illness. The best of philosophy has always been about how to confront life in a way that allows us to master it rather than to be beaten by it; how to live with strength and dignity, rather than with fear; how to feel that we are in control of our destiny, rather than being kicked around by fate.
How about, then, we try some of that out?
Let's do this together.
The project: One Year, Six Ways to find happiness
In the coming year, we will try out one classic philosophy of life every two months; six different paths to wisdom over the whole year.
This will give us enough time to get to know the basic principles of each way of thought, to read some of the great thinkers of each system, and to practice each philosophical tradition ourselves, putting it to work in our own lives. At the end of the year, we will be able to judge for ourselves which of these theories are better for us than others, which gave us most happiness and helped us most reduce our fear and anxiety, which make us feel strong, which made us feel connected to the world us and truly, deeply happy, and which we couldn't relate to as much.
I will do this with you, and I'll provide my diary of the experience in this blog, on my Youtube channel, and in a podcast that I will announce later.
And you are welcome to do it with me, and to post your own experience in the comments! This could be a lot of fun for everyone. It would also show how different we all are, and how something that works for one of us isn't necessarily the best way for another. Each one of us has their own way through life and their own little universe of hopes, fears, constraints and possibilities, and so one solution cannot fit all in the same way. And that's perfectly fine.
Now, let's see. What can we try? I'll make some proposals here, but I'd like to leave the final decision to you, the Daily Philosophy readers! For January, obviously, I'll pick something, but I hope that you will help me decide on which philosophies we'll try out in March/April, May/June and so on.
This is all not about me, but about our common experience changing our lives to be better, richer, wiser and happier. 

By the way, I've tried this already on a smaller scale with some of the students in my Philosophy of Happiness classes, and their feedback has always been enthusiastic. It's not only a great experience to step into the shoes of an Epicurean or a Stoic for a month – it's also a wonderful way to leave behind one's own, much too familiar and rigid ways of thinking and reacting, and to experience the fundamental freedom that is part of what philosophy is about. The freedom to leave our preconceived notions behind, our fears as well as our hopes, and to try out what else it could mean to be human.
The plan
So here's how this will work. As I said, these are just proposals. We can always modify them, and it would be great if you told me what you think in the comments!
I have tried to arrange the following theories somehow according to the seasons of the year. Here are some thoughts about how the project could develop:
January/February: Eudaimonia and life's meaning
Aristotle, and his followers Bertrand Russell and Richard Taylor, give us a framework of what happiness might mean and how one can achieve it in a human life. Aristotle emphasises the virtues: being honest, being kind, being courageous; but also how the virtues must always be exercised to the right amount. "Practical Wisdom," he says, is the ability we have to control our virtues so that they benefit ourselves and others at the same time.
Bertrand Russell, a very influential philosopher of the early 20th century, emphasises "zest" as the most important ingredient of a happy life. Not to brood and observe life from a distance, but to strive to be part of it, to live it to the full, in the process almost forgetting one's own self. Zest, for him, is an "appetite for possible things, upon which all happiness, whether of men or animals, ultimately depends." And this appetite for life we will try to cultivate through the dark and depressing first two months of the year.
Richard Taylor, finally, talks about creativity and how being creative can transform one's life. This doesn't mean that everyone has to become an artist. For Taylor, the divine spark of creativity can be in ordering a meal, in planning a vacation, and in raising one's children.
March/April: Having and Being
One of the most influential psychologists of the 20th century, Erich Fromm, taught whole generations of readers how to love with his book "The Art of Loving."
But even more important for us is the distinction he makes between two different ways of living: life as "having" and life as "being." In his book "To Have Or to Be" he describes the two approaches to life: people in the "mode of having" are focused on, well, having things, obtaining and accumulating possessions, and then they are afraid of losing them. In the (for him more valuable) "mode of being," we should live our lives trying to be more, better, happier, more creative people rather than to concentrate on accumulating stuff. I'm sure this is something that most of us have often thought about – the global success of Marie Kondo and other de-stuffing gurus shows how much we crave a life with fewer things but more meaning.
Well, here's your opportunity to try it out!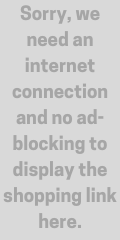 If you'd like to buy Fromm's book that we will be discussing, here it is. This is an affiliate link. If you buy through this link, Daily Philosophy will get a small commission at no cost to you. Thanks!
May/June: Epicurean Simplicity
We come into late spring, where the world opens up in sunshine and wildflower bloom. What better time to try out the ancient wisdom of Epicurus?
The best things in life are free, says Epicurus
. 

Nature is already giving us all that we need to be happy, and all these things that we think that we need (like iPhones, cars, and well-paid jobs) are just tying us down to a world of slavery, daily grind, and misery. Epicurus (and his modern apostle, Stephanie Mills encourages us to look hard at what we really need in life and what we can do without. Happiness, for him, is something that we could all have if we just tried to see the truth about the world as it really is.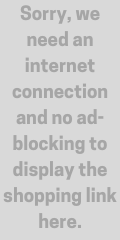 If you'd like to read Mills' book, here you can buy a copy. Please note that this is an affiliate link. If you buy through this link, Daily Philosophy will get a small commission at no cost to you. Thanks!
July/August: Gratefulness
The summer months are certainly the time to be grateful, no matter whether one is Christian, Muslim, Hindu or prefers no religion at all. In this period of sunny pleasures, we want to remind ourselves that none of us have earned summer. Like the best in life, like health, love, happiness, the feeling of peace, the laughter of a child, summer is something that we can only view as a blessing, a gift that we can gracefully accept but never demand.
Brother David Steindl-Rast has made gratefulness into a world-wide movement, and in these two months, we want to experience it ourselves, put it to work in our own lives; or, perhaps better, put ourselves to work in its service. And then see what we can learn from that for our own happiness and our place in life.
September/October: Hermits and monks
With the summer now over and the cold days of autumn upon us, we will follow the steps of those who left society in order to find peace in solitude. We won't go into religious specifics – hermits exist in all religions and also as a purely secular way of life. You will also not need to leave your home, your job and family. We're not about to become actual hermits and monks, but we do want to get a taste for stillness, for the quieting of the mind and for the beauty and peace that can be found in daily meditation. As the wildness of summer retreats and the quieter months of winter approach us, we will follow that quietness and try to give it a place in our own lives. Just an hour in the morning will be enough – and perhaps half an hour here and there throughout the day: Moments of peace, concentration, and recollection.
We will also examine how much we really need for life. A hermit can be fully self-sufficient in their hut in the mountains, and perhaps we can get some little part of that feeling of self-sufficiency in our own lives. We can learn to rely less on others and more on our own strengths, our own creativity, our own power, our own hands. Everyone can bake their own bread at home. Everyone can cook a few simple dishes. Everyone can learn to express their creativity. And perhaps we can replace an hour of mindless TV by an hour of reading and contemplation.
Let's see where this brings us!
November/December: The Stoic life
And we will finish the year with another one of the great philosophies of ancient Greece and Rome: Stoicism.
November and December are months that are made for the Stoic life. These are times where we feel our helplessness, the impossibility of changing the seasons, of getting back the precious days of summer. The light is dwindling, nights are getting longer, and darkness is taking over our days; and the whole experience culminates in a Christmas celebration that, for many of us, is in equal parts joy and nightmare. Here is the opportunity for the Stoic to shine: to learn the subtle art of distinguishing what we can influence and what we cannot. To learn to give our best in order to better the world; but equally, to learn to accept what we are unable to change. We will read the great Stoics, Epictetus, Seneca and Marcus Aurelius, and we will try to see how we can use what they say to enrich our own existence and to get back control over our lives.
And much more…
Looking at the list now, I notice how much is missing. There's a full two thousand years of philosophy in there, but still, we haven't even scratched the surface. Perhaps after that year, we can do the whole thing again, in 2022, with a new set of philosophies to try out!
Here are some of the missing ones, just as an inspiration for the future:
Chinese philosophies, Confucianism and Daoism
Buddhism
French Existentialism
Deep Ecology
The Desert Fathers and Thomas a Kempis' The Imitation of Christ
As one of the best-known writers of the 20th century said:
"It's a dangerous business, Frodo, going out your door. You step onto the road, and if you don't keep your feet, there's no knowing where you might be swept off to." (JRR Tolkien, The Lord of the Rings)
So, let's do that. Like Bilbo and Frodo, let's step out onto the road that countless thinkers before us have built and wandered along. And let's see where we might be swept off to.
Subscribe and stay tuned for the first instalment on January 1st!