The New Daily Philosophy Magazine

Download it now for distraction-free, offline reading
2 minutes read
- 424 words
Daily Philosophy just launched a printable version of the successful online magazine.
The new monthly publication comes as a PDF file that you can print at home and read offline. It is available with a Substack subscription of only 7 USD per month (or 70 USD per year) and includes all free and all premium articles that you will find nowhere else on the web.
The printable magazine
Daily Philosophy is happy to announce that we have now a printable version of the premium subscription content: The new Daily Philosophy Magazine.
It comes as a PDF file, which you can print out on any old printer and take along for a hike, to your meditation cabin, to the beach or to the bathtub. The format is text-centred, with only a few small images (apart from the cover), so printing it does not require a colour printer or other snazzy equipment.
Happy to announce the all-new, monthly, printable Daily Philosophy magazine! Exclusive content every month. Get the first issue for free right here! 

The magazine includes all articles from the website and the Daily Philosophy newsletter, including all premium and guest articles from both eminent philosophers and fresh voices from the world of thought. The first 3 issues are around 40-50 pages each, so that's a lot of content.
Click here to read the first issue in your browser right now (no subscription required – the first issue is free):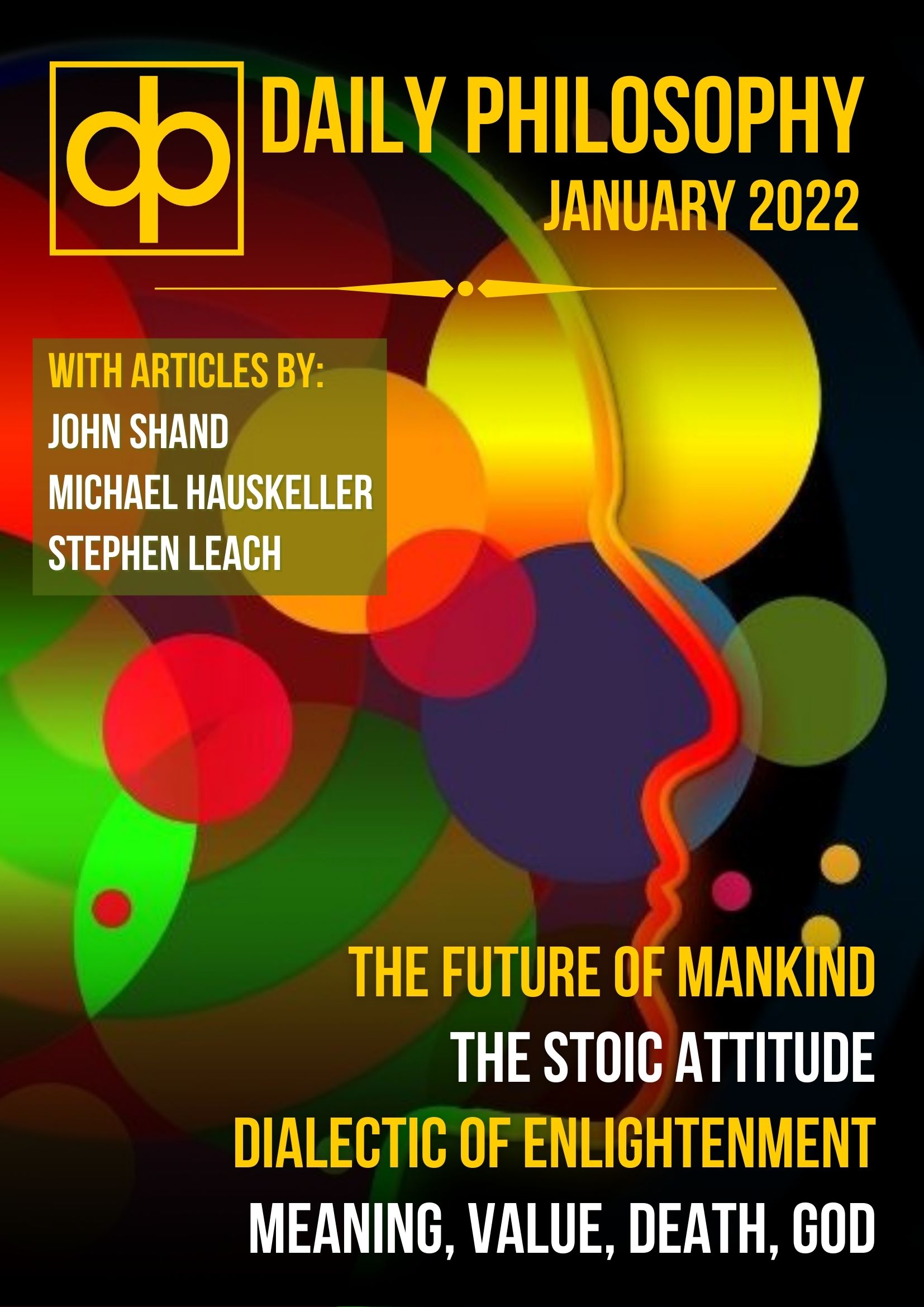 You can get the magazine for free with a monthly subscription of only 7 USD (or 70 USD if paid yearly – two months for free right there!)
The subscription also gives you free copies of all ebooks that Daily Philosophy will publish during your subscription period. Yes, that's right: You not only get all the premium content, but also every ebook that we publish as part of the package.
(Just to be clear, we cannot handle the shipping of physical products at the moment, so both magazines and ebooks are only available in digital form. You'll have to print the PDF magazine out yourself, or read it on your computer, phone or ebook reader. The ebooks come in Kindle and epub formats.)
Subscribe now!
Subscribe here to become a member of Daily Philosophy and to get the monthly printable magazine and all the other goodies:
Your ad-blocker ate the form? Just click here to subscribe!
Thanks and don't forget to give me some feedback in the comments!