How To Self-Study Philosophy

5 game-changing tips
10 minutes read
- 2093 words
I'm a university lecturer in philosophy and here are my 5 best tips on how to self-study philosophy as an adult learner: be patient; start with real life; use the Internet; read up on history; and stay away from the original sources. Read on to see how to get all this sorted out!
Introduction
Welcome! This is a new series, in which I will try to give you advice on how to best learn philosophy if you are not a university student.
I have noticed in the comments to the Daily Philosophy YouTube channel that there are many viewers who would like to learn more about philosophy but they don't know exactly where to start.
And it is difficult if you are not a university student. Even finding out what you're supposed to be reading can be daunting – and then, when you try to read the great philosophers of the past, you soon find out that these are very heavy books, dense with jargon, and is difficult to understand any single one without knowing all the others that came before it.
So the problem remains: Where to begin and how to get into this whole philosophy thing. So let's get going! Here are my five most important tips on how to learn philosophy later in life.
Tip number 1: Be patient
The first thing to keep in mind is to be patient with yourself. Philosophy has been around since the beginning of human history and nobody knows all of it. In fact, philosophy professors are so specialized nowadays that someone specializing in early modern philosophy will usually have no idea of bioethics and so on.
Realize that in the end you will have to make choices. First try to get an overview of what is out there, what the history of philosophy looks like from a very high level point of view. And then pick your favorites and read up on those. There is no need to suffer through Russell or Kripke, if analytic philosophy is not your thing. There is no need to read Thomas Aquinas if you are not interested in Middle Ages theology. It's okay to not know things.
Philosophy should be fun – so find out what's fun for you and go for that.
Also, remember to take enough time. It took me personally 10 years of studying at university and another 10 years of teaching philosophy, in order to get a working knowledge of a handful of philosophers. That's okay. You cannot rush it. Start with philosophers who are relevant.
Tip number 2: Start with real life
Start with life in general or your life in particular.
Yes, it's easy to get excited when you first encounter questions like how many angels fit on the tip of a needle or whether all our actions are predetermined. These sound like fun, interesting questions. But they very soon can become very tedious and very technical.
It's much easier to see the relevance of philosophy if you stick to everyday questions at first. The most satisfying for me are questions of ethics. In Covid times, for example, whether it's morally right to force people to get vaccinated. Or whether abortion is right or wrong. Or whether it's better to have a democracy or a powerful dictator or king. Reading up on such topics will make it easier for you to see the relevance of philosophy to everyday life. It will also make it easier to talk to others, to your friends or your family, about what you're studying.
Tip number 3: Use the Internet
My next tip is to use the Internet.
The Internet, if used wisely, is full of great resources that you can use to learn philosophy – and it is all free!
Don't spend your money buying the complete works of Spinoza or Leibniz. which you will probably not even read once through and then they will just sit on a shelf, gathering dust. All classic works of philosophy before the 20th century are available for free and legally on the Internet.
In addition, YouTube has an endless supply of free lectures from the best universities. My own, by the way, are also available for free and you can find them here on my YouTube channel.
Then there are philosophy blogs and magazines, like Daily Philosophy – my own magazine that you are reading right now. But there are of course many more out there that publish easy to read articles that are relevant to today's life.
And, finally, you can always go to one of the big sites that offer online courses like Coursera, Udemy, Udacity, Teachable, and find very high quality courses. Sometimes these are much better and more motivating, better structured and better recorded than what you would get in a university setting.
Your ad-blocker ate the form? Just click here to subscribe!
Tip number 4: History counts
My tip number four: History counts.
First get a high level understanding of the history of ideas and the history of philosophy. Don't try to learn everything at once, but also don't specialize on one philosopher too early on your journey.
Some say, for example, I love Schopenhauer, so I will just read Schopenhauer and nothing else. You can do that, of course, but it will not really help you learn philosophy.
The thing is to realize that every philosopher wrote within their own time, about the questions of their own time, and in discussion with other philosophers of the same time. So just picking out one philosopher without understanding the historical context is doomed to failure, because you won't understand what the people of this time were talking about.
Thankfully, there are great books that will give you a good overview of the whole history of philosophy and how it developed over time. And you should also have some idea of how history in general progressed, at least in the West. You should have some idea about who the ancient Greeks were, about the change from ancient Greece to Rome, and then into the Middle Ages. You should know a few basics about the age of scientific discoveries and the early modern period, which includes all these important philosophers like Descartes, Hume, Locke, Leibniz, Spinoza. And, finally, you should know about the Industrial Revolution, about the French and the American Revolutions, and what happened to the world in the 20th century.
And all this is only for Western philosophy. If you would like to learn Chinese or Indian philosophies, then prepare yourself for a much more uphill battle, especially if you don't know these languages and if you have not grown up in these cultures.
I sometimes ask my students who came first in time: Plato or Kant. And many of them cannot answer. If you're going into philosophy without at least a rough picture of how human history developed, and what the various periods are, then you will be sure to get lost and to not have much fun, because these philosophers will just be names scattered all over time and the map. You will not be able to associate them with a particular historical development, so you will not understand what they are talking about.
Thankfully, it's easy to learn this little bit of history just from YouTube.
I am also putting up my own very short history of philosophy on this channel:
But you can also find many other videos which will give you an overview, perhaps in half an hour or an hour, about the whole development of Western history. And and this will be immensely useful to you to be able to later sort out which philosopher goes where.
Tip number 5: Don't read original sources
And finally here comes my most important tip: Don't read the original sources.
This is always a mistake. It is incredibly tedious to read Spinoza or Leibniz, Wittgenstein or Heidegger. Honestly, trying to force your way through Heidegger's prose without a guide is sure to make you hate philosophy. But the same is also true of many other philosophers.
You always have to remind yourself that these people did not write for you. They did not write for a 21st century learner who wants to self-study philosophy. They wrote for other philosophers – they wrote for specialists, they wrote for people who were knowledgeable about the whole history of philosophy of their time, and who wanted to go forward into new research and discuss new questions. And this is why you cannot understand them if you start reading them today, without having all that prior knowledge and without being an expert yourself.
And it's not only the language or the difficulty. It's also just the amount of writing. Often a philosopher will have their central idea spread over five different books: a little bit here, a little bit there. And you have to read all these books in order to piece together what their philosophy is.
A good history of philosophy can tell you exactly the same thing in two pages, so do yourself a favor and get a good introductory book that will explain to you what these philosophers were talking about.
I will give you more information, more books and recommendations in future articles like this one; but if you want something to start right now, get Bertrand Russell's The History of Western Philosophy.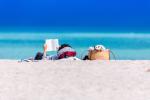 Five Most Inspiring Philosophy Books
Looking for a life-changing summer read? Here are Daily Philosophy's recommendations for five of the most inspiring books that everyone should know.
This is a very standard history that everybody knows and that you can read easily. It is written in a lively way, and it's interesting enough, so that you can just read it for fun. You can take it to the beach, you can enjoy it over the summer, and it covers the whole history of philosophy: from ancient times to the mid 20th century. We will speak later in more detail about this book. Russell has its own opinions and he treats some philosophers more unfairly than others, but this is inevitable. Every philosopher has their own ideas and agrees more with some people than with others. Russell is perhaps a little more opinionated than others but this, on the other hand, makes it also more fun to read his book. Sometimes you can laugh with him about what philosophers get wrong or what silly things they say – and other times, he can give you a really good insight into what is happening, especially with the more difficult philosophers.
So don't read the original authors – read a good history of philosophy or multiple. This will be a huge time saver over having to read those 50 or 100 people yourself, which will take you most of your life with much less value in return.
So there were my five tips for self-studying philosophy. If you'd like to begin somewhere right now, you can get Russell's book, or you can just get the free Daily Philosophy newsletter, which will send you one article every week that introduces a topic from philosophy, ranging all the way from the ancient theories of Socrates, Plato and Aristotle to the ethics of abortion and space exploration.
Or just keep reading here: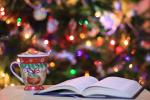 Five More Inspiring Philosophy Books for Your Christmas
Daily Philosophy's recommendations for five more of the most inspiring books for your Christmas presents list. The best from Jill Taylor, John Stevens, Bill Porter, Eugen Herrigel and Aldous Huxley. With tips on whom to gift each book.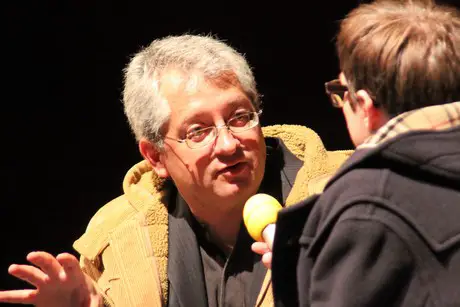 Title image by Philippe Bout on Unsplash.